Website Design and Maintenance
Our eye-catching professional website increases conversion rates of your business. Royal Printing, we help you to build a strong online presence and can target you to a better audience. We assured you to Right layout, Imagery, Typography and Color schemes to make your design pop . We are using latest GUI user friendly software for to build your website, by using latest tools and programs Firefox Developer, Photoshop, Panic Coda, Dreamweaver, Fireworks and HTML5, WordPress, cPanel etc. Our service is not limited in Website Designing, we are providing additional services like Website Redesign, Website Development, Mobile Apps Development, Domain Registration, E-commerce Website Design, Mobile Website Design, Ongoing Web Maintenance, Web Hosting, Domain Registration, SEO and Monitor malware & spyware. Our Search Engine Optimization (SEO) service department is dedicate to popup your website in Google(has over 200 ranking factors in their algorithm), Bing, Amazon or YouTub. Our optimized Website will make you happy and will ensured people can find your site with SEO compatibility. Our user friendly websites provide a better view on any display medias like Computer, Smart Phone Tablets, Mobile Display Devices etc.
Your Inspired Professional Sliding Website Design makes a change in your regular business as well as Ecommerce and Promotional Industry. Trust Royal Printing - competitive price with better services. Our Sliding Website Package Price are in the range of $500 to $650, price included "Sliding Website Design, Domain Name Registration, Web Hosting, Maintenance and SSL Certificate with One Year Guaranteed Services. This is a Bundle Offer - No other monthly service charges or additional charges - "One Time Payment No Headache". The second and subsequent years of services or to renew the services, you have to pay $150 for each year - No Additional Monthly Charges.
Website Designing Sample Links:
https://www.compassionatemercy.us/
https://www.divinehomehealthcare.us/
https://www.royalrexhostresorts.com/
https://www.royalfingerprinting.com/
https://www.royalprinting123.com/
Step & Repeat BackdropBanner $160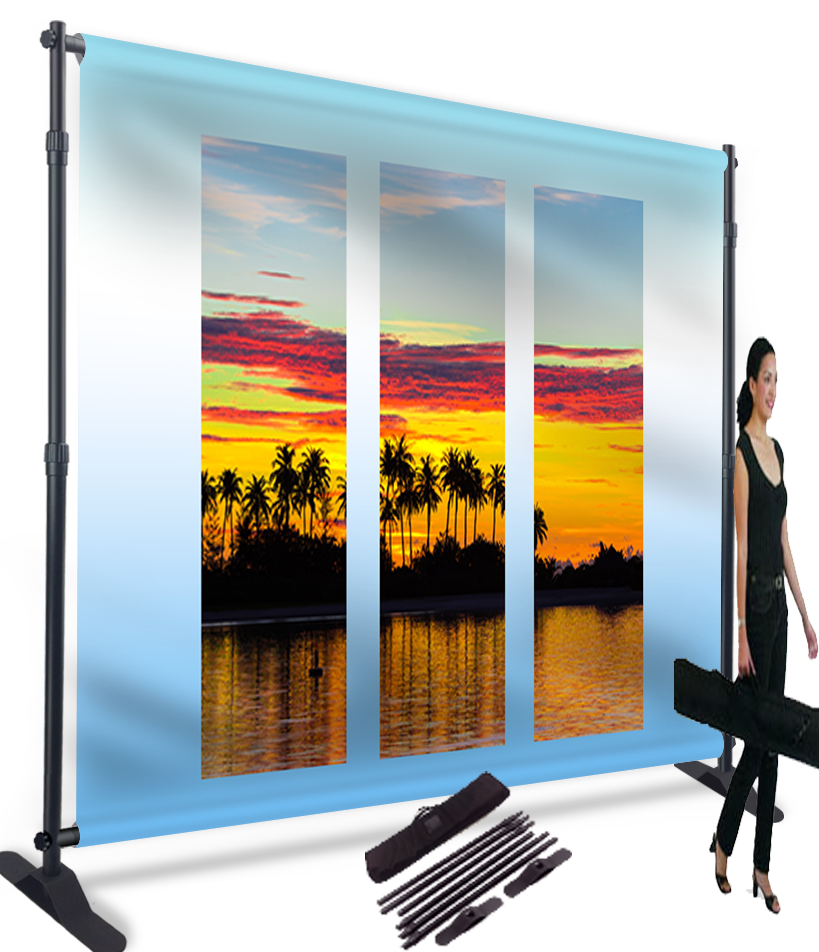 Our standard size is 8'x8' and the listed price is only for the Banner / Display with pole pockets, without pole pockets $30 will save . Please check with us for the smaller sized banners. Inserting banner display material is comes with Vinyl or Fabric. We sell Jumbo display banner 10'x9' Add $50 to the listed price. Adjustable heavy duty hardware stand for the banner 10'x9' (W x H) Add $100 to the listed price. 100% original MOUNTDOG brand new, made of 100% aluminum material, stable and no wobbly even though outdoor use.The maximum load capacity of the banner stand is 30lb. Banner stand specifications are [4x] Cross bar extend to 10'W, 1.4inch diameter pipe (Cross Bar), 4 x spring clamps, 2 x base and 1 x Carry Bag.
Patient Admission Book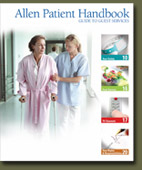 We are one of the superior quality Patient Admission Hand Book / Patient Orientation Handbook Designer and Printer in USA; we offer FREE UPDATES in every new order. We Provide 24/7 services including Weekends and Public Holidays. If anybody does own booklets and needs some change (0-1 Hour Artwork is FREE) or print the booklet as is, we are happy to do it. We provide PDF digital proof every after changes. Our booklets having under the standard of CHAP / JCAHO / ACHC / STATE and keep all the new updates of CMS & MEDICARE. Our booklets have 60lb Text with black print and Ncr-Carbonless White and Yellow with black print. Front cover Gloss with color print and back cover Heavy Card Stock with black print. Our price ranges from $3.50 to $9.00. More order less price; we will charge $100 for the one time booklet setup.
NCR Carbonless Forms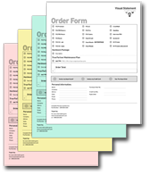 Royal Printing is your one stop for NCR -Carbonless forms. We offer Printing on EXCEL-ONE Paper with standard size 2-part, 3-part, 4-part, 5-part and 6-part with Black / Color.
T-Shirt "Fruit of the Loom®"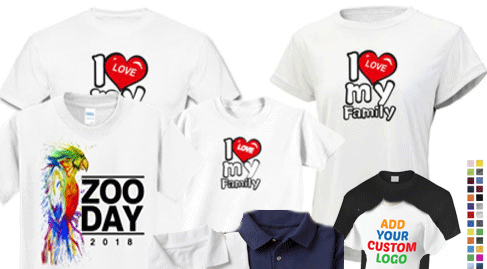 Full Color T-shirt Printing: Using 5 - 6 oz 100% Heavy Cotton high-density fabric for exceptional print clarity (HD™) - "Hanes® Tagless / Fruit of the Loom®". "Plain white tees" eco friendly breathable ink T-shirts for Men's, Women's & Kid's. T-shirts are excellent display, we are using branded shirts "Color StrongTM" with Double-needle cover - stitched front neck, bottom hem sleeve & shoulder-to-shoulder tape. Using High-density fabric for exceptional print clarity. Printable Area Sizes are 12.00" x 12.00" / 2100 x 2100 pixels and for the Kids 8.00" x 8.00" / 1400 x 1400 pixels. We provide Small / Medium / Large / Extra Large are with the same price range of 1-10 $20. Additonal Options: COLOR SHIRT (Black,Blue,Red) and Backside Printing $3 more. Please Contact with us for the Long Sleeve, Tank Tops, Polo, Jackets, Sweatshirts, Dress shirts.
Classic Receipts Pad Carbonless Color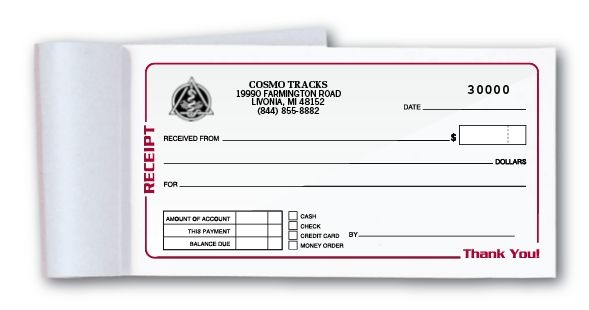 Pre Setup: Our best-selling receipts are Pre-setup one (No Setup Charge); can insert Address, Phone and Logo; make it easy to write up & record cash payments! Customers get a clean, professional receipt while you get a permanent duplicate with light securely or plain. Available corlors are "Blue, Shadeblue, Gold & White; imprinting your custom logo with organized. Bottom copy stays bound in book for a permanent record. Please note: Quantities are number of forms; not Pads.
Traditional Receipts Book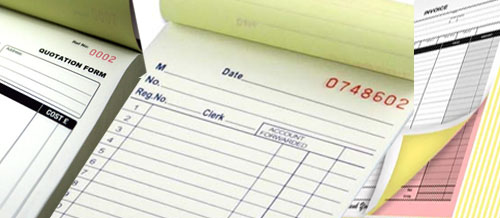 You can use our custom Designing & Printing services for to make Pads / Business Receipts / Purchase Orders / Invoices / Shippers / Receipts / Quote and much more. Order Now! Print Your Logo, Address, Phone number, Business Slogans. Your Business will Stand Out Traditional Numbering Style with red ink colors.
Business Card - TRIFECTA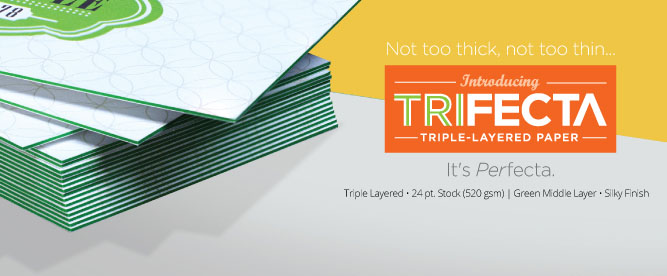 High-quality, full-color offset; available on 24pt has the color options in Green, Red & Black Middle Layer with SILKY FINISH.
Presentation Folders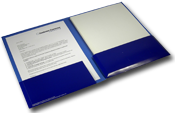 Full-Color with guaranteed smooth Gloss & UV finish. Classic: #1000 - $1,300, #500 - $750, #250 - $450, #100 - $350. Classic folders are 9.5 x 12 inch size on Premium card stock, Pre-folded, assembled and glued with reinforced sides. We are using 90-lb card stock for the Classic folder printing. Standard: #1000 - $850, #500 - $699, #250 - $650". Standard folders are 9 x 12 inch size on 14 pt. card stock C1S smooth gloss with UV Lamination. This type of folders are Pre-folded, assembled and glued but are not reinforced. Both of the folders are having 4" pockets comes with business card slots. We are also offering Custom size folders 4x6", 6x9"and 9x14".
Healthcare Products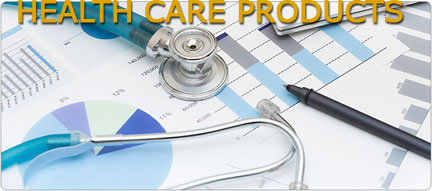 Claim Forms: ADA 2012 Insurance Claim Form, Authorized Signature Labels, CMS-1500 Laser Pad Insurance Claim Form, Dental Claim Form Signature Labels, Patient Insurance Account Information Labels Appointment Cards: 1 Sided Appointment Business Cards, Environment Stock, Chiropractic Appointment, Peel and Stick Treatment / Progress Notes: Continuation Exam Records, Dental Diagnosis and Estimate Forms, Numbered Teeth System C Filing Products: Adhesive Transparent File , Adhesive Transparent Plastic, Chart Divider Kit, End Tab Labels, Expandable File Pockets, File Pocket Envelopes, Manila File Pocket, Medi - Clip Fasteners, Model Boxes, Sycom & Barkley Alpha Roll Labels, Top Tab File Pockets, X - Ray File Pockets Filing Labels: Alpha Label Registration / Sign-In Forms 3-Part Notice of Privacy Practices HIPAA, Authorized Signature Labels, New Patient Registration Form, Notice of Privacy Practices HIPAA Form Service Orders: HVAC, w/Checklist, Large Format, Service Orders: Carbon, Small Format, Service Orders, Booked, Large Format Service Call Book Service Orders - Compact Carbonless

Michigan's Law on Notarial Acts (MiLONA), P.A. 238 of 2003, as amended, is an act to provide for the qualification, appointment, and regulation of Notary Publics (Notaries) by the Secretary of State. As such, a Notary is a public servant. The MiLONA prescribes powers and duties of state agencies and local officers and provides for remedies and penalties. The MiLONA provides for the protection of citizens against fraud by requiring that a commissioned Notary verify and attest to the signing of documents. The MiLONA further provides for the admissibility of evidence and establishes the recognition of acknowledgments and other notarial acts performed outside of this state.
Notary Public Commission: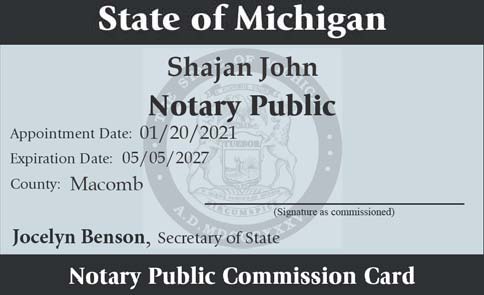 A Notary Public commission is a statewide appointment. Although commissioned in a specific county, once commissioned, a Notary may notarize anywhere within the State of Michigan.The MiLONA does not require Notaries to use an embossed seal or rubber stamp on a document. However, the use of a stamp provides for a more consistent and complete notarization.
Oath:
When administering oaths, parties should raise their right hands. The left hand may be used in cases of disability.Following the oath, the signer must answer affirmatively i.e. " I do or Yes".If no other wording is prescribed, a Notary may use the following or similar language for an affidavit or deposition: Do you solemnly swear that the information set forth in this document is accurate and true to the best of your knowledge and belief? Do you solemnly, sincerely and truly declare and affirm that the statements made by you in this document are true and correct?. We are authorized, use this link for to verify https://michigansos.state.mi.us/NotarySearch/Search.aspx.