Royal fingerprinting Livescan
Fingerprints No Appointments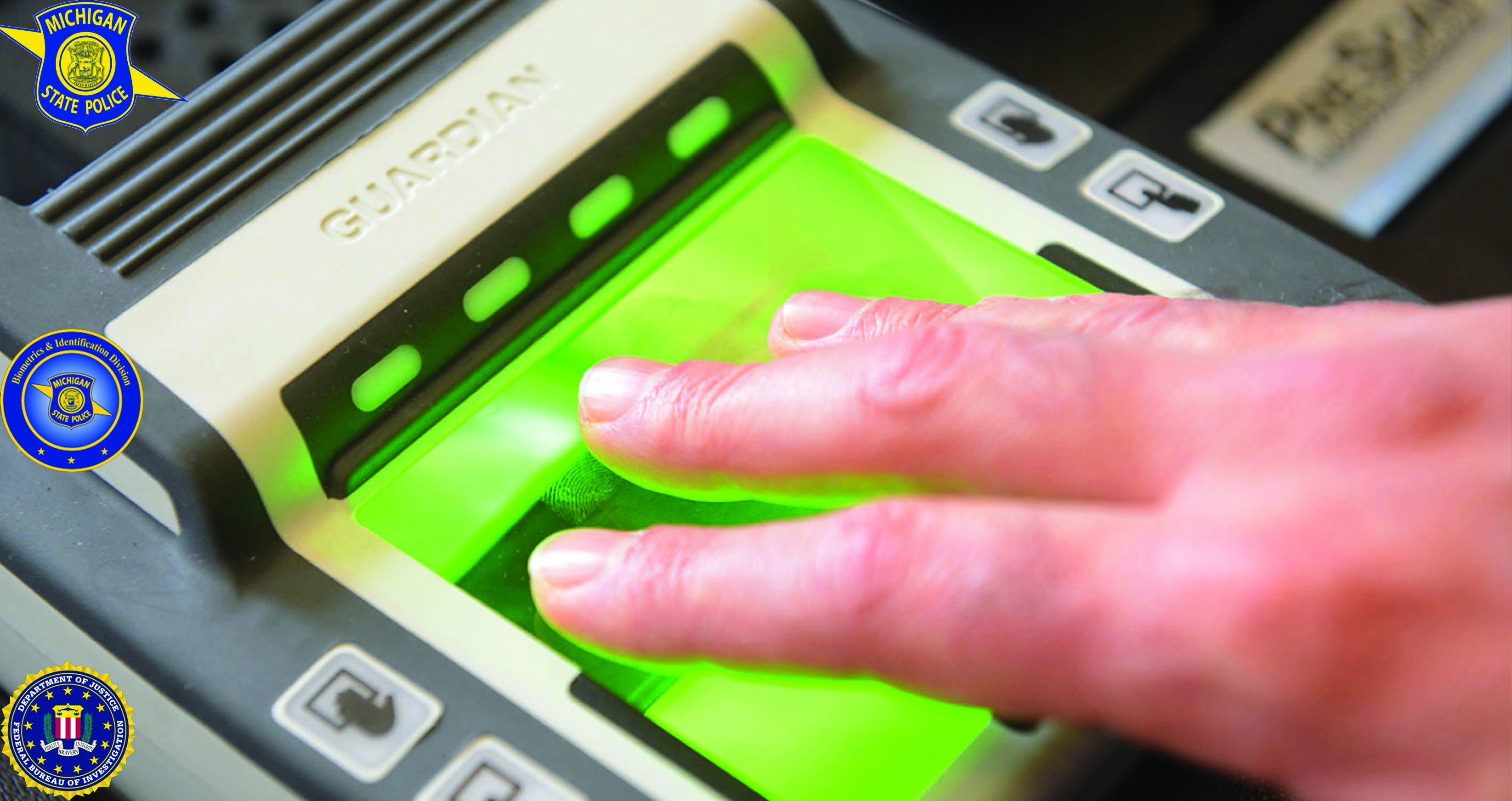 Royal Fingerprinting "NEW, ADVANCED & DIGITAL" Live Scan Fingerprinting location at Shelby Charter Township, certified and approved by the DOJ and FBI and just minutes away from your home or work! Live Scan and fingerprinting services have never been so easy in the city of Shelby Charter Township. Fingerprint identification is one of the most important criminal investigation tools. The digital fingerprinting system reduces error rates and provides instant feedback. A fingerprint in its narrow sense is an impression left by the friction ridges of a human finger. Human fingerprints are detailed, nearly unique and difficult to alter. An individual's fingerprint images and demographic data (name, sex, race, date of birth etc.) in a digitized format that can be transmitted to the state central repository, Michigan State Police(MSP), Bureau of Identification (BOI) for processing over a Virtual Private Network (VPN). Once received at the BOI for processing, the inquiry can then be forwarded to the FBI electronically for processing. All of this occurs within minutes and results in a biometric identification of an individual with little or no human intervention. The fingerprinting process results will take approximately 24-72 hours. Please make us a call today for to get a Fast, Safe & Secure Bio-metric screening through our Authorized & Trusted by the Michigan state police (MSP) Bio metric and Identification Division (BIO) & Federal Bureau of Investigation (FBI) location.
Fingerprints & FBI Background Check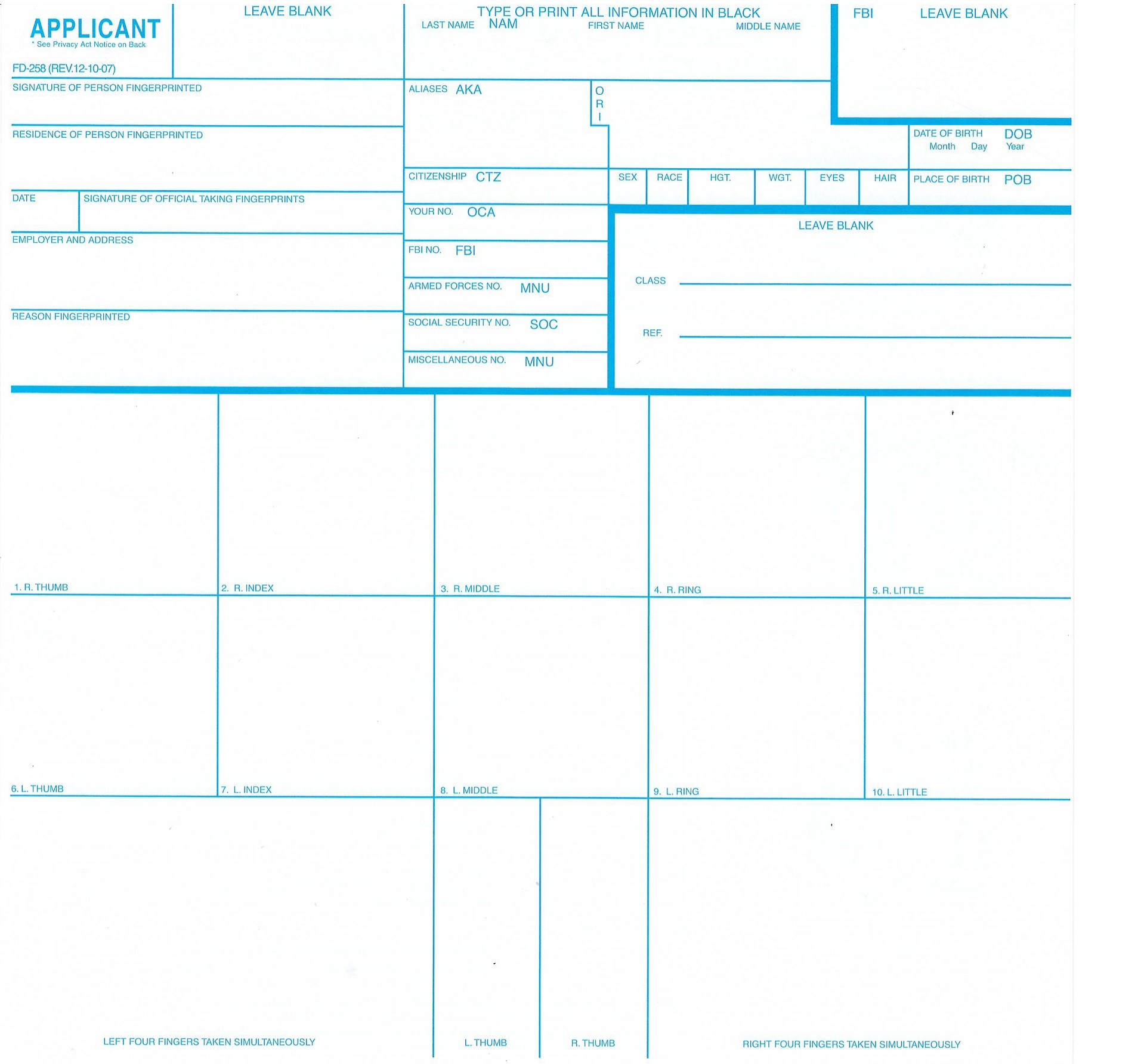 Our services include but are not limited to Digital Rolled Live scan Impressions "Nail to Nail" (ten individually taken fingerprint images rolled from nail to nail), Background Check and Card Printing. For nearly 100 years, inked fingerprint cards were accepted within the criminal justice community as the standard means for recording and storing fingerprint identification data. The FBI launched the Integrated Automated Fingerprint Identification System (IAFIS) in July 1999 for the Next Generation Identification (NGI), but it was fully deployed in late 2014. The NGI improved processing speed, accuracy, reduced manual processing, and eliminated the need for contributing agencies to create and transport paper fingerprint cards to the FBI. Next Generation Identification (NGI) introduced new biometric services such as Rap Back and the Interstate Photo System. Royal Fingerprinting, we provide the Photograph Capturing System "FREE" for all of our customers.
Background Check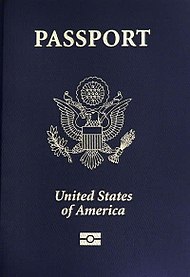 The FBI has implemented a new option to electronically submit requests and receive responses for Identity History Summary also known as Criminal History Record or Rap Sheet. An individual can obtain their Identity History Summary that record certain information taken from fingerprint submissions kept by the FBI, information related to arrests, federal employment, naturalization and or military service. You would typically make this request for personal review, information on record, adopting a child, meet a requirement to live, employment clearances, immigration, licensing or travel in a foreign country. We will digitally process your fingerprints and print them by using an authorized FBI card (FD-258) and the printed cards will directly send to the FBI via USPS First Class / Priority mail. We will also send to your demographical data via electronically direct to the FBI. The direct electronic data submission, you will get an email confirmation directly from the FBI, it includes processing progress and updates. The application process and documentation all together will take 10-15 minutes; this is the best, easy, fast and less expensive way of processing. Processing result (Hardcopy) will get within 3-5 business to the addressee. Please check with us for the fast track result and delivery.
Photograph Capture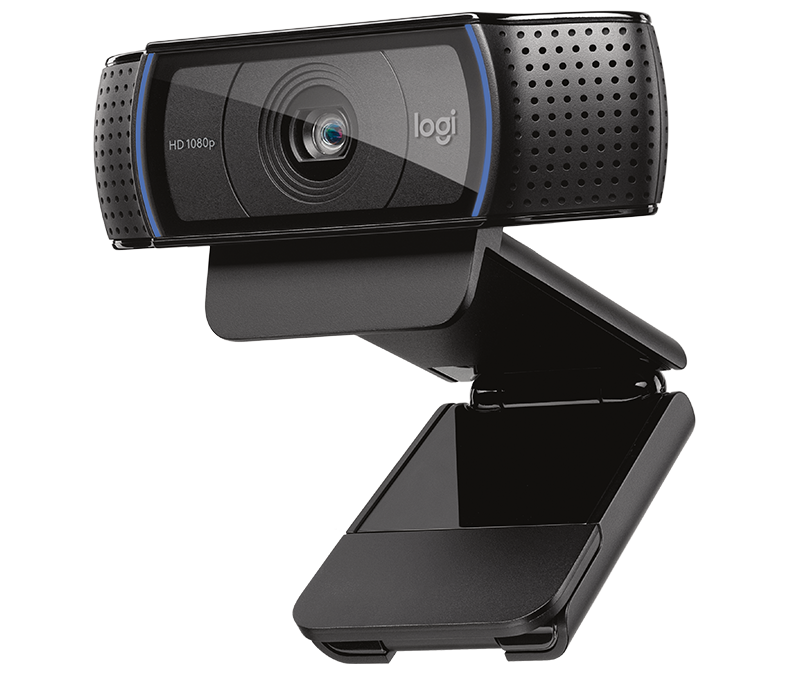 Most of the States take the photographs together with Fingerprints as mandatory, but in Michigan - it is optional. As per the request of Michigan State Police (MSP) Bureau of Identification (BOI); Royal fingerprinting provides the FREE service for all. Capturing photographs is useful for additional verification of the Electronic Fingerprint Transmission Specification (EFTS) file, as well as printing passport photos. Our face finding software automatically finds the face of the applicant, and determines when the post and stability are optimum before capture. We are currently using the standard camera for capturing standard photographs approved by the FBI.
Please exercise the following points
Last Name, First Name, Date of Birth, Sex, Race, Height, Weight, Hair Color, Eye Color, Place of Birth ( State/Country), Subject's Street Address, City of Subject';s Address,State of the Subject's Address, ZIP Code of the Subject's Address.
MI/FBI Biometric Live Scan Price List
Please check with us for the discount rates - 24/7 Tech.
| | | | |
| --- | --- | --- | --- |
| DESCRIPTION | FRC | CODE | PRICE |
| Criminal Justice Employment/Training (MCL 28.214) | O | CJ | $25 |
| Terminal Operator - CJIS Security Policy | O | NCJ | $65 |
| Consumer & Industry SVCS, Insurance Bureau (MCL 500.249a) | A | IB | $65 |
| Licensed Health Care Professional (MCL 333.16174) | A | LHP | $65 |
| School Volunteer (NCPA/VA - Child Protection Volunteer, PL 103-209) | A | SV | $60 |
| School Employment (NCPA - Child Protection Employment, PL 103-209) | A | SE | $65 |
| Private Detective (MCL 338.837) – Licensed Employees/Investigators | A | PSD | $65 |
| Private Security Guard (MCL 338.1068) – Private Security Police and Alarm Systems | A | PSG | $65 |
| Third Party Tester (MCL 257.309(1)) | A | TPT | $65 |
| Adult Foster Care Licensing (MCL 400.713) | A | FCL | $65 |
| Consumer & Industry SVCS, Debt Mgmt (MCL 451.416) | A | DM | $50 |
| Consumer & Industry SVCS, Liquor License (R 436.1525) | A | LL | $65 |
| Consumer & Industry SVCS, Securities Bureau (MCL 451.602) | A | CS | $65 |
| Child Care Institution (MCL 722.115c) | A | CCI | $65 |
| Dept of Agriculture, Racing Commission (MCL 431.316) Horse Racing License | A | RC | $65 |
| Dept of State, Bureau of Auto Reg (MCL 257.248f) – Salvage Dealer License | A | AR | $65 |
| Dept of State, Driver Education Certification (MCL 256.649) | A | LDE | $65 |
| Home For the Aged Licensing (MCL 333.21313) | A | HAL | $65 |
| Polygraph License (MCL 338.1710) | A | PO | $65 |
| Home Health Agency and Suppliers (ACA, Section 6401 Medicaid) | A | HAS | $65 |
| Law Enforcement Academy (MCL 28.609b) | A | LHP | $65 |
| Medicaid Providers (ACA, Section 6201) | A | MP | $65 |
| Medical Marijuana Licensing (MCL 333.27402) | A | MML | $65 |
| Private Security & Investigator License (MCL 338.837 & .1068) – Owner License | A | PSI | $65 |
| Retired Law Enforcement (MCL 28.515) | A | RLE | $65 |
| State Bar License (MCL 600.949) | A | SB | $65 |
| Federal Child Care Act (PL 101-647) | A | CC | $65 |
| Serve America Act (PL 111-13) | A | SAA | $65 |
| NCPA - Child Protection employment (PL 103-209) | A | CPV | $65 |
| NCPA/VCA - Child Protection volunteer (PL 105-251) | A | CPV | $60 |
| Vulnerable or Impaired Person (MCL 28.274) | O | VIP | $55 |
| FBI - Digital Fingerprint Live Scan with Card Printing | FD | 258 | $20 |
| MI - Digital Fingerprint Live Scan with Card Printing | RI | 008 | $15 |
| FBI Background Check Service(Live Scan Fingerprints, FD-258 @ 2 Card Prints, FBI Service Charge, Postage & Delivery, Processing Charge) for Out Of State / National Criminal History, Visa, Immigration, Personal Records, Adoption, Licensing, Job, Study.. | FD | 258 | $95 |
| MI-State Background Check Service(Live Scan Fingerprints, RI-008 @ 2 Card Prints, Postage & Delivery, Processing Charge) for Visa, Immigration, Personal Records, Adoption, Licensing, Job, Study. NOTE: MI-State Service Charge not included. | RI | 008 | $60 |
| Adoption (MCL 710.23f) – Applicants PRINT ONLY | N | AD | $30 |
| Conviction Set Aside Application – Adult (MCL 780.621) PRINT ONLY | N | CSA | $50 |
| Application to Set Aside Adjudication (MCL 712a.18e) PRINT ONLY | N | CSJ | $25 |
| Fingerprint Registration , MCL 28.271 PRINT ONLY | N | PI | $30 |
| Housing Commission (PL 104-120 of 1996) – HUD Public Housing PRINT ONLY | O | PHA | $30 |
| Name Change (P.A. 106, 1996, MCL 711.1) – Petition for Name change PRINT ONLY | O | NC | $30 |
| Personal Record Review (PL 93-579) PRINT ONLY | N | PR | $30 |
| Record Challenge PRINT ONLY | N | PRC | $30 |
| Visa/Immigration Application: MI-Background/Criminal Check (RI-008) "Only For The MI Resident" (MCL 28.271) PRINT ONLY | N | VI | $30 |
| Carry Pistol License "CPL" NEW (MCL 28.425b) PRINT ONLY | O | CW | $25 |
| Carry Pistol License "CPL" RENEWAL (MCL 28.425l) PRINT ONLY | O | CWR | $25 |